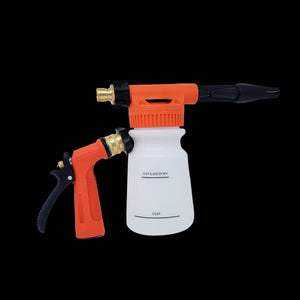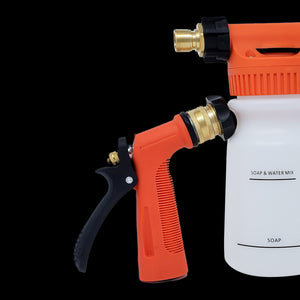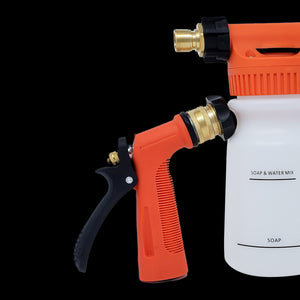 Foam Cannon ( Garden Hose )
Got A Hose? Foam It Up!
We've all heard or seen about foam cannons. They are great for creating a layer of foaming soap to encapsulate dirt, grim and loosen droppings. This foam cannon is design for your water hose so you too can enjoy foaming your vehicle right in the comfort of you own home.
Filter Out The Problems
You don't want any debris going on your vehicle whether you're washing down or foaming it. For extra protection both hose sprayer and foam cannon nozzle come with a screen filter, now isn't that a nice little extra feature?