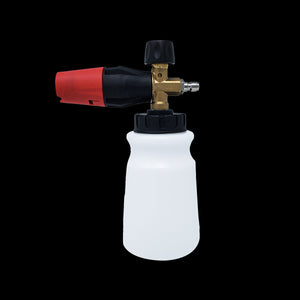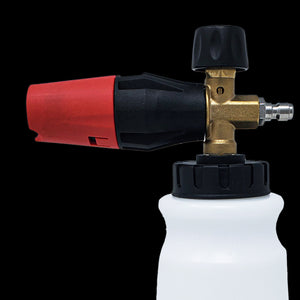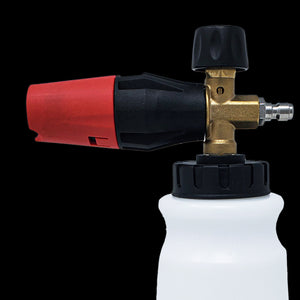 Industrial Design
With so many foam cannons available, choosing the right one is crucial for an enjoyable experience. Foam cannons come in all shapes, sizes and quality. 360's Foam Blaster is the perfect well rounded foam cannon you've been looking for and we are going to explain why.
Weight Ratio
One feature that many companies and people overlook is the weight ration of the foam cannon itself. Can the foam cannon stand upright with or without liquid inside? This is very important because if the foam cannon keeps falling, over time damage will start to occur which you don't want. 360's Foam Blaster does stand up with or without liquid present.
Protection Matters
Have you noticed with other foam cannons you open them up and their is a long tube inside with a big opening at the end? So does the foam cannon just suck up anything like rocks and shoots them right at your vehicle?! with 360's Foam Blast you don't ever have to worry about that because every Foam Blaster comes with an integrated filter. So nothing but soap and water goes on your investment. 
Adjust To Your Liking
360's Foam Blaster has many features so you can have the perfect experience every time. On the very top, their is a black knob which allows you to choose your water to soap ratio for the perfect balance of how much foam you want. Moving to the red section of the cannon is the spread of the sprayer. You can adjust this to have any size fan pattern all the way down to a stream. Lastly, swivel the whole mouth to choose the direction the spray pattern is going to come out. It's that easy, that much fun and you are in control.
Looking for Foam Blaster soap? Check out Foam Master