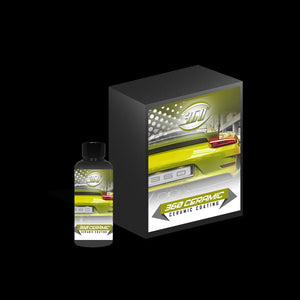 360 Ceramic Coating | 5 Year Protection
360 Ceramic Coating is a protectant that helps to repel water, dirt and other contaminants.
360 Ceramic Coating will last up to 5 years, providing that the vehicle is well-maintained. 
Satisfaction guaranteed when used as directed. Manufacturer's liability limited replacement of product or refund of the purchase price upon return of unused portion and proof of purchase.
MADE IN U.S.A