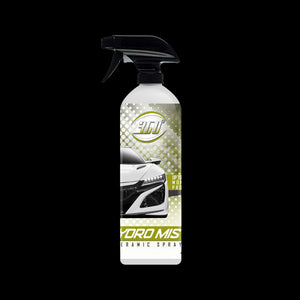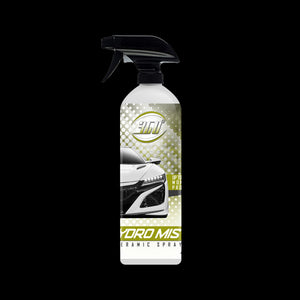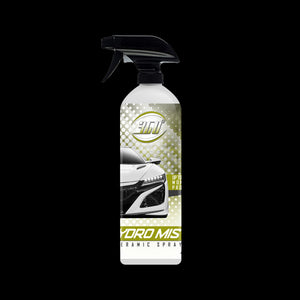 360 Hydro Mist Ceramic Spray
Hydro Mist Ceramic Spray creates a hydrophobic effect with extreme gloss, UV protection, and a slick surface. It can last up to 6 months if maintained correctly.
•Gloss like glass •Dirt Repellent •Up to 6-month protection •Apply with applicator, Wipe Off •Seals even on damp surfaces

Satisfaction guaranteed when used as directed. Manufacturer's liability limited replacement of product or refund of purchase price upon return of unused portion and proof of purchase.
MADE IN U.S.A.