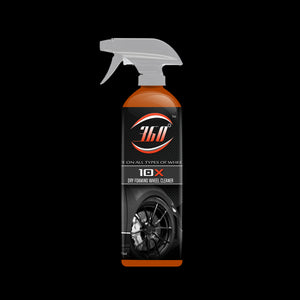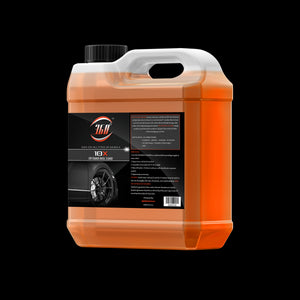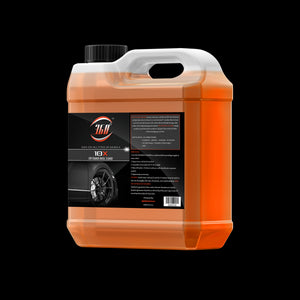 10X Wheel & Tire Degreaser
Dry Foaming Technology

10X sprays out as a foam for a longer cleaning duration. One product degreases both wheels and tires effortlessly. Wash off or use it as a Waterless degreaser. Additives brighten up high shine wheels. Foam turns from white to brown to show that 10X is working.
Wheel & Tire Degreaser
Safe on all Wheels & Tires
Waterless Technology Option
Safe On Engine Bay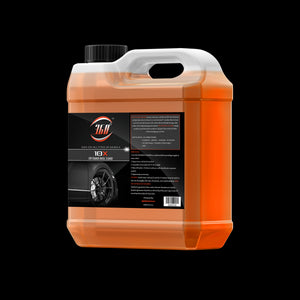 Great wheel cleaner
having aftermarket rims is great but you always have to worried about not using degreaser on thos Tims cause it could mess them up but with 10x u don't have to worrie this product doesn't hurt any after markets rims 👌
Google Review
I have try several products on my car for the exterior for the interior and my rims I've tried the Mist the wax Rim cleaner on the 360 products they work amazing other products that I've tried don't work as great as the 360 product I greatly recommended
Google Review
360products... hands down the best car care products Ive used. Brazilian Mist works like a charm, leaves a smooth & slick finish & also a pretty nice smell to it haha. 10x is also some pretty good stuff, works fast & doesnt have that potent smell other wheeltire cleaners have. High recommend this to anyone. You wont be disappointed
Google Review
I love everything from 360products.co . Specially the 10x foaming wheel cleaner, love the smell that the product leaves but the best thing about this product is how quick it works to desolve all that nasty brake dust and everything that sticks to the wheels. Oh! And don't tell me about that Brazilian Mist, that is (fire emoji), no need to wash my car every week. I recommend this product to anyone that loves to keep their cars clean.