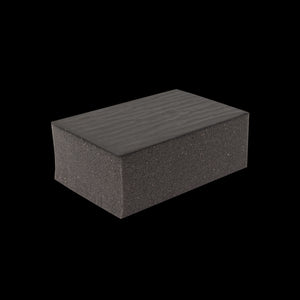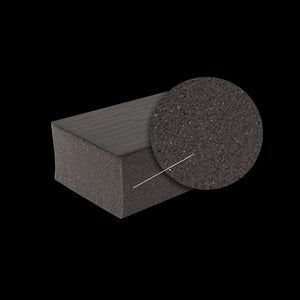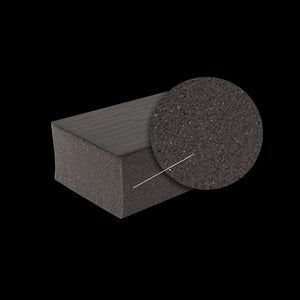 Out With The Old, In With The New
Clay bars were great for decontaminating vehicles but now something better has come. 360's Clay Sponge Block come in a fine grade application and it has never been easier to get that butter smooth finish on your vehicle.
Hassle Free Experience
If you have ever dealt with clay bars the first task is to mold it into a "pancake" form before use. Who has time for that? 360's Clay Sponge Block is ready-to-go the moment it is in your hand. Speaking about hold it, you'll feel that comfortable sponge like base that is perfect for all hand types.
Stop, Drop & Roll
Do you know what's the fast way to get a clay bar into the trash? Dropping it. Your heart stops while the clay bar drops and it rolls right into the ground. Good luck getting every micro rock, dirt and whatever else is stuck in it. With 360's Clay Sponge Block you don't ever have to experience that. Did you drop it? No problem! Simply spray Brazilian Mist, wipe off and your 360 Clay Sponge Block is ready to roll to give your vehicle that butter smooth finish.
360's Clay Sponge Block needs lubrication. Use Brazilian Mist.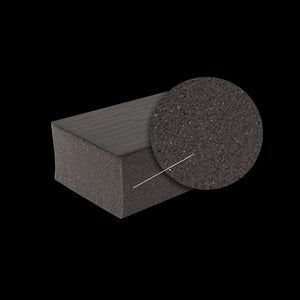 Amazing Product, I'll never use a traditional clay bar again
I have used 1 clay block to clean 2 aircraft and it's still going strong. Traditional clay bars are difficult to manipulate and use. When cleaning aircraft traditional clay gets stuck on almost all the rivet heads and anything with an edge. The NEW Clay Block glides right over uneven surfaces and most importantly rivet heads. There's no excuse to not clean your paint with clay now, this makes the process a no brainer. I use the Brazilian Mist as a lubricant.